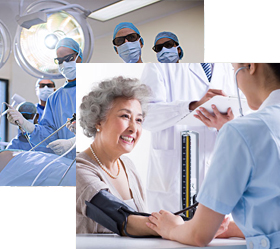 Top-Ace Medical Products Co., Ltd. in China was established in 2010 and is a privately owned, mid sized and international exporting company, specialized in the supply and manufacturing of disposable hygiene and healthcare products.

With over 7 years of experience, Top-Ace Medical Products Co., Ltd. is recognized today as leading trading partner in the medical field. We are constantly striving to offer our clients a perfect service and high quality products at a low price. Since our team is very professional and customer orientated, we are improving and further developing our product range continually.

Up to now, Top-ace had more than 100 partners supplying us different goods and components. The following products are popular items for our customers: Nonwoven washing glove, PE glove, Disposable apparel, Isolation gown, Bouffant cap, Cotton applicator, Dental bib, Disposable razor, medicine cup, Gauze swab, Disposable bed sheet, Underpad, Catheter set, Tourniquet, Nasal cannula, Walking stick, Stethoscope, Sphygmomanometer, Infusion set, Syringe, Urinary products...etc.

Top-Ace team is looking forward to serving and working with you, and we believe you will get more by working with us.